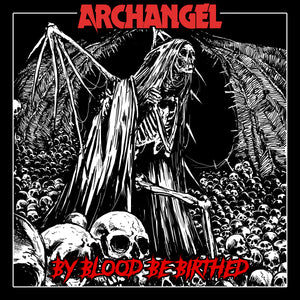 (Buy this and get 25% off the By Blood Be Birthed t-shirt - discounted automatically at checkout)

Debut EP of blood-seeped horror songs on black 12-inch wax.

Tracklist:
1. By Blood Be Birthed
2. Skull King
3. The Howling
4. Nightmare
5. Tombstone
6. Bound By Blood (Danzig cover)
Recorded at Sonne Studios, February 2020.
Produced, mixed, and mastered by Nicklas Sonne.