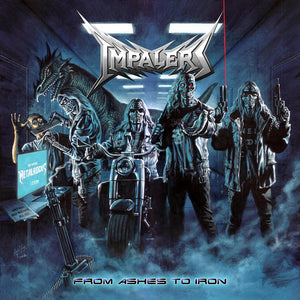 The third EP by Impalers. Originally released on February 12, 2019.
Tracklist:
1. Singularity
2. From Ashes to Iron
3. Altered Carbon
4. Razorneck
5. Power Thrashing Death (Whiplash cover)
Recorded at Death Island Studio, August 2018.
Produced by Impalers and Marco Angioni.
Mixed and mastered by Marco Angioni at Death Island Studio.
Artwork is by Mario Lopez.