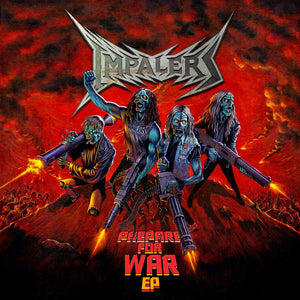 The first EP by Impalers. Originally released on November 28, 2014.
Tracklist:
1. Prepare For War (feat. Lasse Skov of Essence)
2. Destination: Warfare
3. Napalm in the Morning (Sodom cover)
4. The Hammer (Motörhead cover)
Recorded at Death Island Studio, February 2014.
Produced by Marco Angioni.
Mixed and mastered by Søren Jensen at Six String Studios.
Artwork by Mario Lopez.