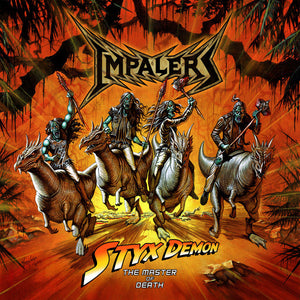 Second EP by Impalers. Originally released on January 16, 2017.
Tracklist:
1. Megalodon
2. Styx Demon
3. Death Comes Ripping (Misfits cover)
4. Prowler (Iron Maiden cover)

Recorded at Death Island Studio, June 2016.
Produced by Impalers and Marco Angioni.
Mixed and mastered by Marco Angioni at Death Island Studio.
Artwork by Mario Lopez.