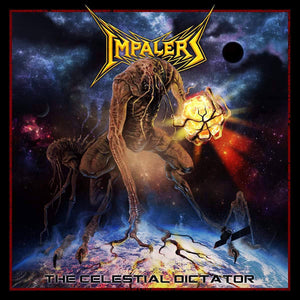 Third full-length album by Impalers on blue vinyl. Released on September 1, 2017.
Tracklist:
1. Terrestrial Demise
2. Terrorborn
3. Color Me White
4. Into Doom
5. What Is One
6. Sun
7. Believe
8. The Celestial Dictator
9. Antithesis
Recorded at Death Island Studio, August 2016.
Produced by Impalers and Marco Angioni.
Mixed and mastered by Marco Angioni at Death Island Studio.
Artwork by All Things Rotten.