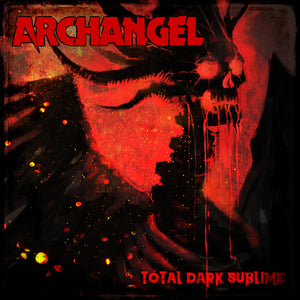 Debut full-length album by Archangel. After a couple of singles and two EP's, we are finally ready to bring you our debut album. 
Tracklist:
1. The New God
2. Take My Soul
3. Dance Demon Dance
4. Blind Dragon
5. Sunslayer
6. Vidine
7. Apollyon Vistas
8. Cast Down
9. Catatonic Children
10. Total Dark Sublime
Recorded at Sonne Studio, September 2023.
Produced, mixed, and mastered by Nicklas Sonne.
Artwork by All Things Rotten. 
Published by Scarlet Records.